Feedback from past clients.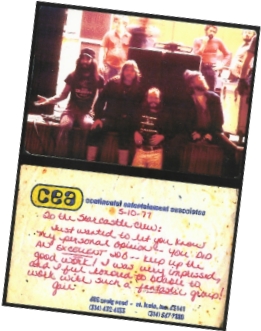 To the Starcastle crew:
Just wanted to let you know my personal opinion--
you did an excellent job-- keep up the good work!
I was very impressed, and feel honored to be able to work with
such a fantastic group!
Gail
Continental Entertainment Associates
5-10-77
Hi Jim!
I saw what you did this morning as the conference opened and it is stunning!
Thank you for all you did--the extra time you took was well worth it.
It looks incredible!
Thank you...Thank you...Thank you...for everything!!
Michelle Glush
The King's University
Dearest Jim,
I just wanted to drop you an "e" from 38,000 feet to THANK YOU profusely for a job beautifully done.
Your pride in your work, your artistry, attention to detail and caring were not wasted on me!
Oh, yeah ... and you have a fantastic eye.
I have built a career on "glamour" and you NAILED it and were simply a pleasure to work with.
It has been a pleasure and I look forward to MORE in the future.
Most Sincerely,
Richard Jay-Alexander
Director, "Diamonds Are Forever: The Music Of Dame Shirley Bassey"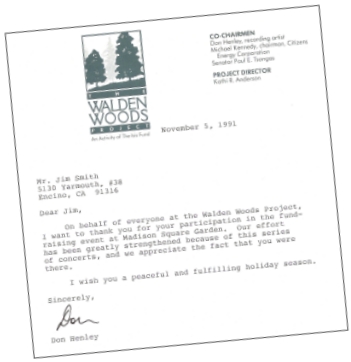 Jim,
I recently ran for President of the local chapter of the Jim Smith Fan Club, and lost to Kristy. It was a tight race, and the debates were lively. I'm still a little pissed off, and think there were voting irregularities that went unreported and uninvestigated.
Your work is outstanding, you are a delight to work with, and you go above and beyond as if it were standard operating procedure.
Highest regards,
Paul
(Rebel Leader of the Jim Smith Fan Club Splinter Group)
Focus Fish Flying Circus
Jim
Thank you for a fabulous lighting job!
You always make everything look better!!
God bless you this Christmas,
Susie Williams
Church on the Way Youth Choir Director
Yo Jim!
I know you had big challenges and not enough time, but you kicked ass!
We can't thank you enough.
We had a blast and I've gotten tons of comments about how amazing the lighting was.
Thanks again!
K.O. Skinsnes
Reno Jones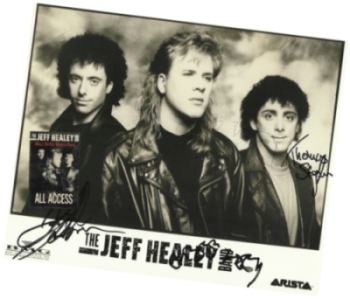 Jim,
Yo, yo yeah! Great work.
I was just reviewing the photos, and it looks sweet.
Especially so because you had to do it on the run
and with such limited systems.
Thanks for your outstanding work on the Riverside project!
Not to mention Sacramento!
You are a great asset, and on a personal level, a great guy.
Thanks again!
Dave Cook
Lexington Design
STAR TREK: The Exhibition
Thanks for the pics, Jim! They're great!
I truly enjoyed working with you, both personality and talent-wise. You are an amazing person. If you are ever in need of an assistant (paid or not), I would be honored to assist!
It is definitely rare to work with a designer who is hard working, laid back and kind, and talented.
Best to you and your lovely family,
Christie
Aloha,
We sincerely thank you for helping us make Na Ali'i and Kilohana Dance company's debut a huge success.
Jim Smith as the Lighting Designer created an awesome looking show.... it was everything I envisioned!
Me ka mahalo a me ke aloha,
Rolanda Reese
Kilohana Dance Co.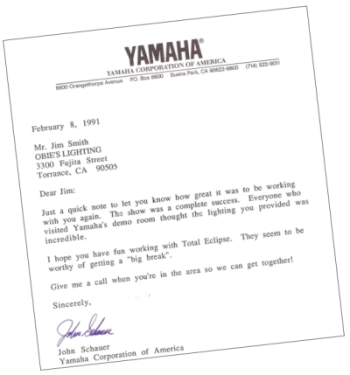 Hi Jim,
Thanks so very much once again for all your hard work, extra hours, can-do attitude, patience, and abundant skill & inspiration in lighting the JUiCE Hip Hop Dance Festival.
As always, it was a pleasure to work with you.
Thanks for all your phenomenal work and for putting up with some antsy dancers ;-) !
Smiles,
Amy Campion
Antics Performance
Hey Jim,
Thank you so much for all of your help in our production.
You are more understanding, patient and professional than I had ever anticipated and my team and I appreciate all of your hard work.
Thank you again for everything, Jim.
You and your team made this a great 1st time experience and I really look forward to our next opportunity to work together!
Take care,
Fontip
Mantra Theatre
Dear Jim,
Thank you for another year of your great support to the CCCA New Year performance.
This has been the highest attendees from local community ~1200 people.
The feedback we received from attendees was fabulous and remarkable.
We would not have done this without your expertise and talent on theater set up.
Wish we have your continue support for many, many more years to come.
Best Regards,
Carol Woo
Conejo Chinese Cultural Association
Hi there,
I don't think the client could have been happier. Bravo to All!
I am always happy with Jim, but man o man he really hit home runs with those shows.
He's just awesome - you need to keep him, great energy, great guy, superb lighting designer.
I've never seen an in-house guy so good.
Erick Weiss
President
Honeysweet Productions Inc.
ASCAP Film & Television Awards
ASCAP Rhythm & Soul Awards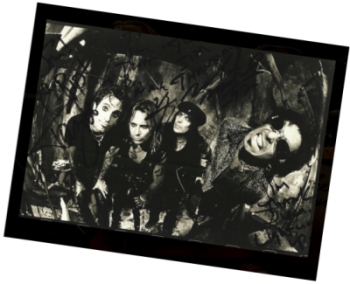 Hi Guys!
I want to thank you all so much for your hard work! The show was technically flawless and looked amazing. We had nothing to do with the quality of the entertainment so we shan't mention that!
I know we pull off shows every day but this one had a HUGE potential to crash and burn and you all went above and beyond to prevent that so I can't tell you how happy I am. We have received many thanks from the hotel as well. They were also very aware of how mismanaged this event was and were expecting a major embarrassment.
Thanks again!
Jim,
Thank you so much for all the pictures and for remembering to send them. I sent them along to the clinic gals and Scott over at Fox to see - they are very cool!! Also thank you for everything at the event that night, it all looked amazing!!
Tony Carey
LA Free Clinic